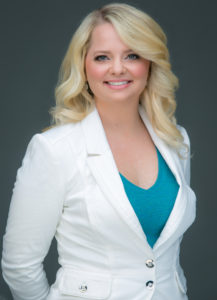 Are you ready to achieve higher levels of success? Coaching will help you get there faster. Wendy's customized methods to develop human potential support each person's unique learning and growth style. She infuses Positive Psychology in her approach to achieve results quickly, driving improved performance.
Wendy operates by the "from now on" mindset that can move people quickly into the present, looking forward to the future. She helps leaders create micro-cultures that nurture growth, teamwork, and happiness resulting in improved performance levels, productivity and retention.
---
WINNING STORIES
My coaching clients enjoy privacy when we work together, yet many have expressed their desire to share their experience from working with me. Here is what they want you to know:
"Wendy is PIVOTAL in taking business to the next level…I've watched what she's done and the people she's coached have completely transformed into solid, confident, happy, enthusiastic, lucrative business people." – Entrepreneur (Business Growth)
"Wendy reminded me of how awesome I am (I'm in no way vain, but the negative self-talk/ chatter is long gone.) She believed in me and guess what…I do too now!" – Employee (Talent Development)
"Wendy is intelligent, responsive, easy to work with and delivered real results for me. I can't speak highly enough for her talents as a coach." – Entrepreneur (Accountability)
"Wendy moved me from the point of being lost into EMPOWERMENT. She knows we have the answers within us, so she listens and guides us with love, truth and honesty!" – Employee (Talent Development)
"I turned to Wendy to coach me during an especially difficult time; dealing with a negative work environment in a tough economy. With her help I was able to devise strategies that worked for me to remain positive and take proactive steps to prepare for change. Not only did I learn valuable life skills, but with Wendy's help I was prepared to take advantage of an opportunity for a career move. By the last coaching session I had a job offer for my ideal job!" – Contractor (Career Change)
"I'm so confident in Wendy that I have referred probably a dozen people to her since March of this year and each person is as grateful as I am for the blessing of our paths crossing in this lifetime." – Entrepreneur (New Business Development)
---

DOES COACHING WORK?
Yes it does! Here is the proof. In a study performed by Manchester, Inc. that followed 100 executives from Fortune 1000 companies that used coaching from 6 – 12 months, they identified the following results:
BENEFITS TO THE COMPANY
Productivity increased by 53%
Customer service improved by 39%
Reduced customer complaints by 34%
Executive retention increased by 32%
Bottom-line profitability increased by 22%
BENEFITS TO THE EXECUTIVES
Improved working relationship with direct reports by 77%
Teamwork improved by 67%
Working relationships with peers improved by 63%
Job satisfaction increased by 61%
Conflicts were reduced by 52%
Talent commitment to the organization improved by 44%
Working relationships with clients improved by 37%
Simply stated, coaching programs produced a 529% return on investment and significant intangible benefits to the business.
---
COACHING BENEFITS FOR ENTREPRENEURS
Looking for a strategic partner who has your best interest in mind at all times? A business coach will help you achieve business breakthroughs, recover from challenges, push through plateaus and help you develop the brilliant ideas locked inside of you. Some of the most common reasons entrepreneurs seek out coaches include:
For vision and purpose clarity within yourself and your business
To define success for yourself and your business
For accountability & support to achieve your goals
To map out short and long-term sustainability & profitability
Motivation to achieve your goals
For creative brainstorming
To increase emotional intelligence for establishing connection with others